Rental - Goley Pointe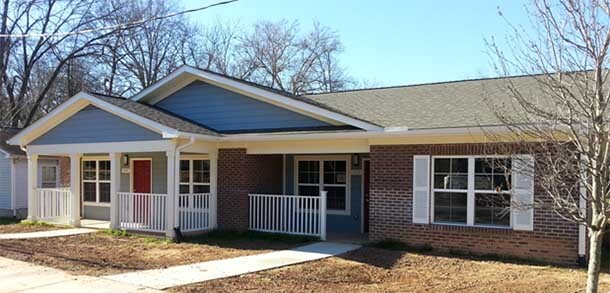 Address:
110 N. Goley Street
Property Contact:
Tewonda Farrar
Office Phone:
(919) 683-1551 ext 7299
Additional Info:
Goley Pointe was completed in 2016 and is comprised of 20 townhouse units. Fourteen units are public housing units of which 12 serve homeless and chronically homeless families. Six units are market rate units. This development is located in Central Durham.
---
Staff Directory
Bowser, Jada, Interim Property Manager, ext. 7247
Vacant, Assistant Property Manager
Vacant, Housing Clerk
Sendolo, Saye, Maintenance Supervisor