10/29/2020
DHA Residents Invited to Participate in Duke Study
If you are an African American woman aged 55 or older, see below to learn more about participating in the Duke "Healthy Me" study.
---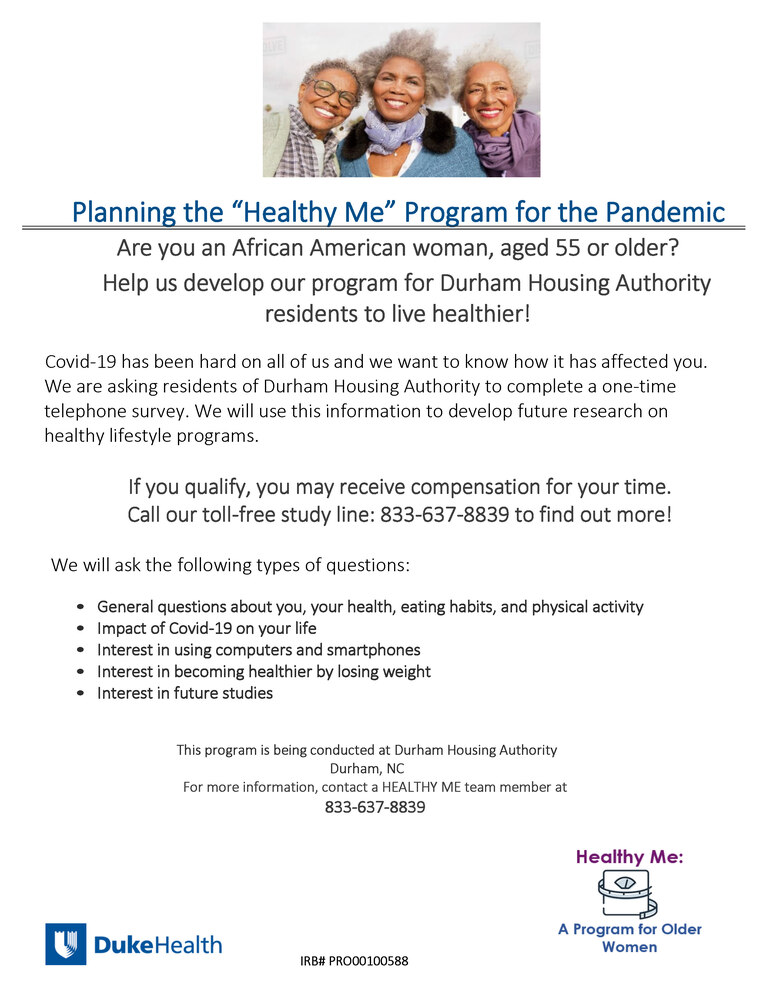 Planning the "Healthy Me" Program for the Pandemic
Are you an African American woman, aged 55 or older? Help us develop our program for Durham Housing Authority residents to live healthier!
Covid-19 has been hard on all of us and we want to know how it has affected you. We are asking residents of Durham Housing Authority to complete a one-time telephone survey. We will use this information to develop future research on healthy lifestyle programs.
If you qualify, you may receive compensation for your time. Call our toll-free study line: 833.637.8839 to find out more!
We will ask the following types of questions:
General questions about you, your health, eating habits, and physical activity
Impact of Covid-19 on your life
Interest in using computers and smartphones
Interest in becoming healthier by losing weight
Interest in future studies
This program is being conducted at Durham Housing Authority, Durham, NC. For more information, contact a HEALTHY ME team member at 833.637.8839.