10/29/2020
Life Skills Class in November
Independent Living Skills Classes offered by Life Skills Foundation will be held through November.
---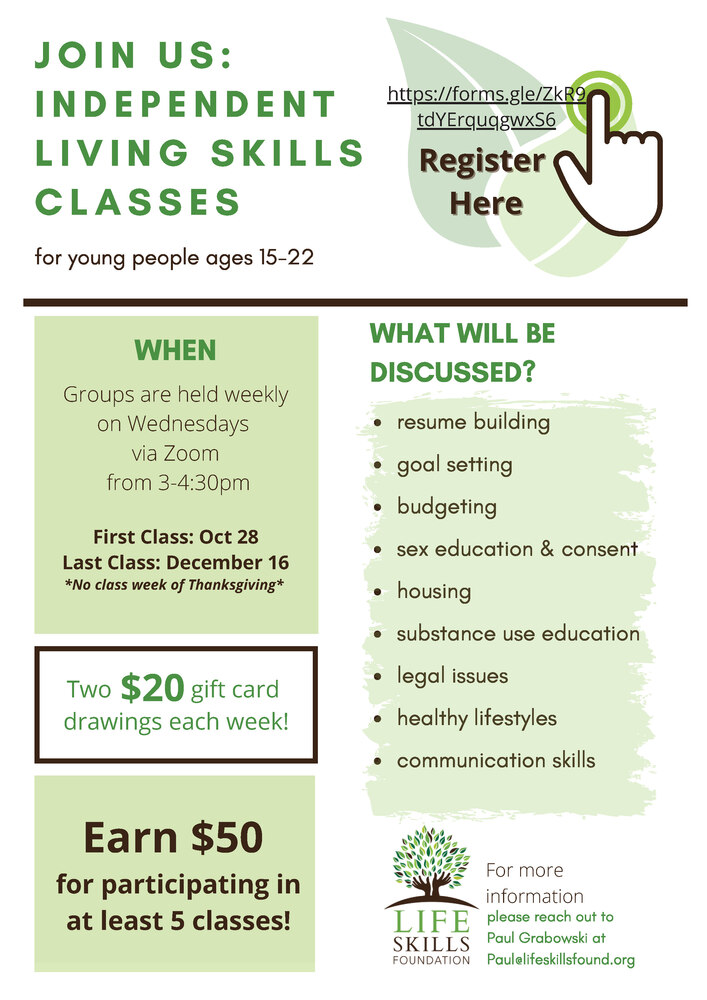 Join Us: Independent Living Skills Classes
for young people ages 15-22
What Will Be Discussed?
resume building
goal setting
budgeting
sex education & consent
housing
substance use education
legal issues
healthy lifestyles
communication skills
When?
Groups are held weekly on Wednesday's via Zoom from 3-4:30 PM.
First Class: October 28
Last Class: December 16
*No class the week of Thanksgiving*
Two $20 gift card drawings each week!
Earn $50 for participating in at least 5 classes!
For more information please reach out to Paul Grabowski.