10/26/2021
Resident Council Election Announcement
Resident Council Election
We've extended the deadline!
Nominate yourself or a neighbor to represent your community.
Call or email Resident Services to make your nomination and vote count! Contact: 919.236.3397 or Email Melvin Green
#Share #Election2022 #DurhamHousing #Vote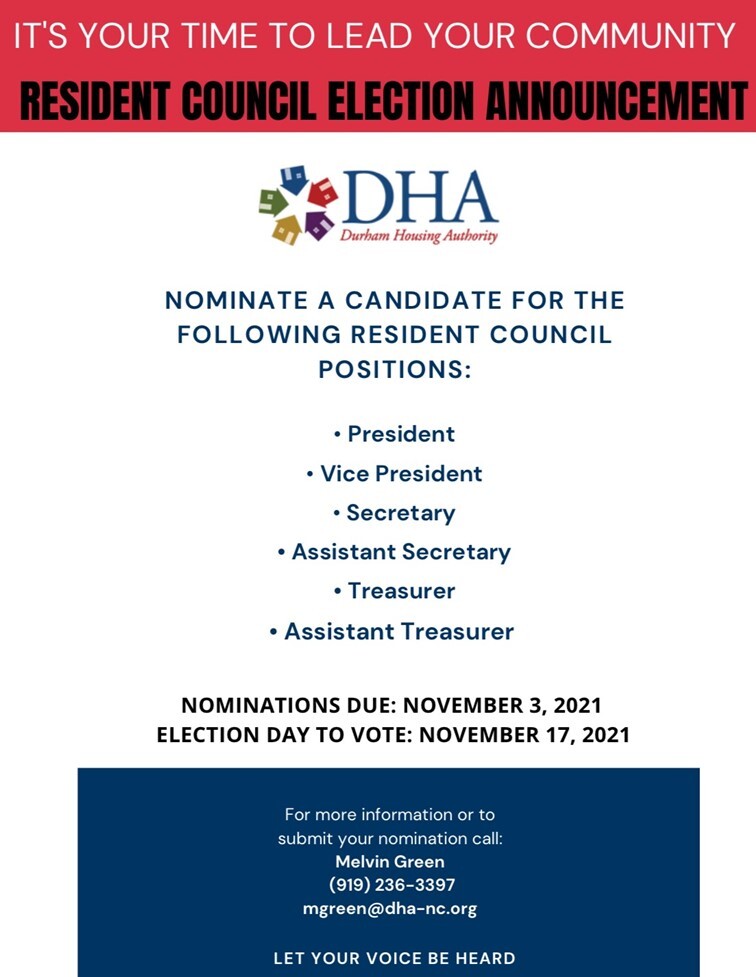 It's your time to lead your community.
Resident Council Election Announcement
Nominate a candidate for the following resident council positions:
President
Vice President
Secretary
Assistant Secretary
Treasurer
Assistant Treasurer
Nominations due: November 3, 2021
Election Day to vote: November 17, 2021
For more information or to submit your nomination call:
Email Melvin Green
919.236.3397
Let your voice be heard.