12/21/2021
#DHANewsUpdate We're hiring!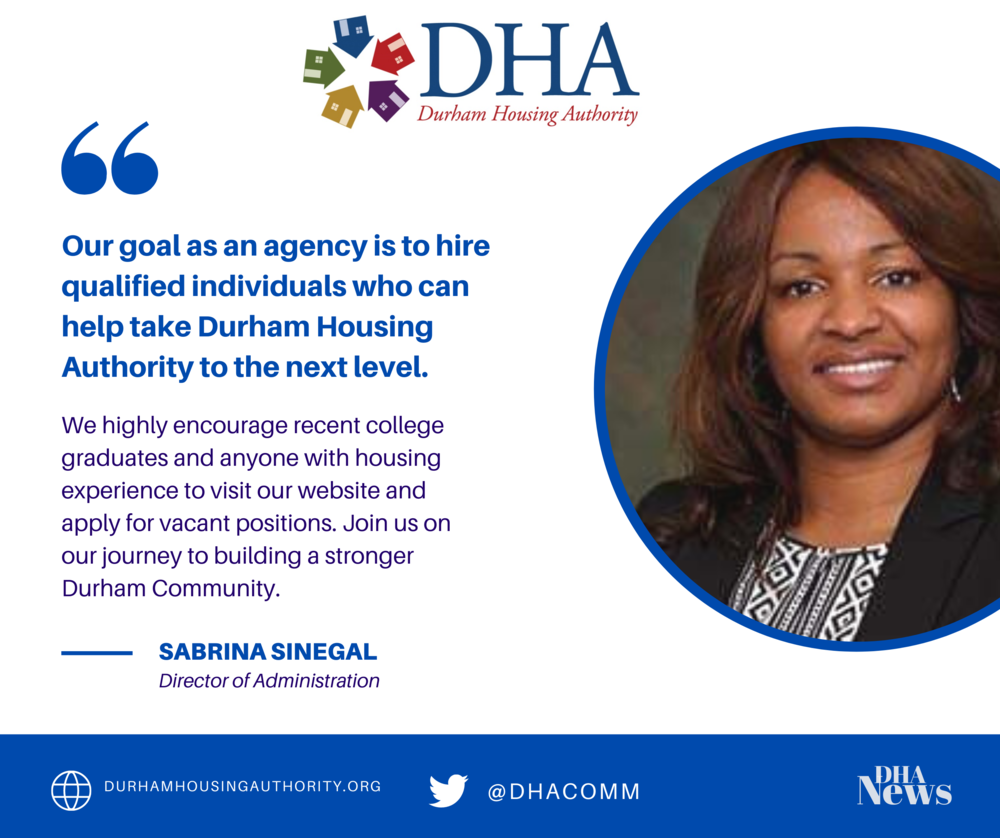 "Our goal as an agency is to hire qualified individuals who can help take Durham Housing to the next level. We highly encourage recent college graduates and anyone with housing experience to visit our website and apply for vacant positions. Join us on our journey to build a stronger Durham Community." -Sabrina Sinegal
Check out this quote from our Director of Administration, Sabrina Sinegal and click here to apply online today.