07/26/2022
NC Homeowner's Assistance Fund

If you, or someone you know, are having trouble paying your home's mortgage or related expenses please read on! We want you to know about a resource that could help.
Established through the American Rescue Plan of 2021, the NC Homeowner Assistance Fund was created for homeowners in North Carolina to help prevent mortgage delinquencies, defaults, displacements and foreclosures due to COVID-19.
For qualified homeowners, the fund offers:
Housing payment assistance for primary residence in North Carolina (for example, single-family home, townhome, condo or mobile home).
Assistance for mortgage reinstatement to catch up on late payments (first and second mortgages) or other housing-related costs due to a period of forbearance, delinquency or default.
Assistance covering other housing-related costs such as homeowner's insurance, flood insurance, mortgage insurance, homeowner's association dues/fees or delinquent property taxes to prevent foreclosure.
You can apply directly via the NC Homeowner Assistance Fund or our housing counselors can help you apply.
Call 919.667.1000 ext. 27 today to speak to our intake specialist, Yessenia Crespo, to get started with a housing counselor. Or forward this post to a friend in need.
Thanks for helping us spread the word!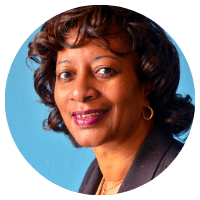 Angella Coleman
HUD-Certified Housing Counselor
Reinvestment Partners
Reinvestment Partners
110 East Geer Street, Durham, NC 27701
www.ReinvestmentPartners.org