04/25/2023
April 25th Hiring Event at Wake Tech 2-7pm
The Jobs Plus Team invites you to attend the upcoming hiring event at Wake Technical Community College, South Wake Campus on Tuesday, April 25, 2023 from 2:00 pm - 7:00 pm.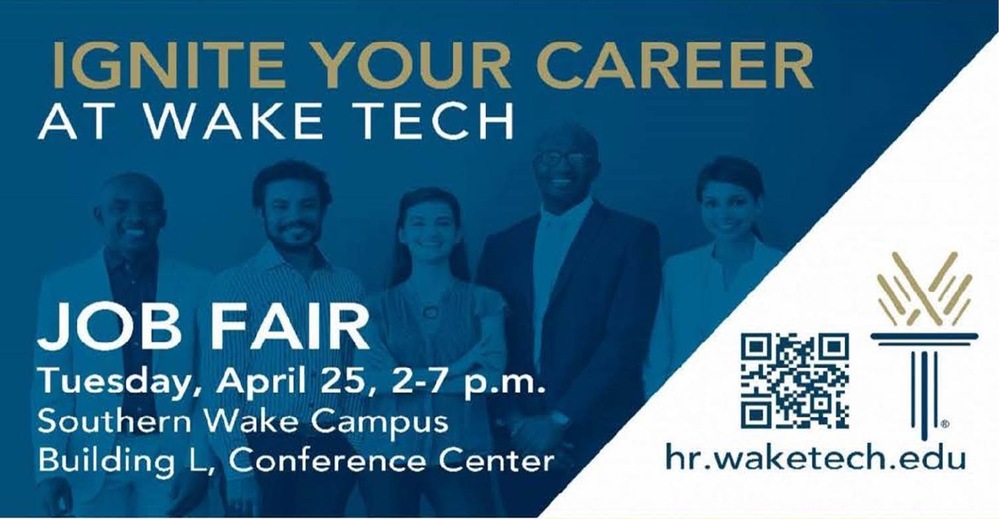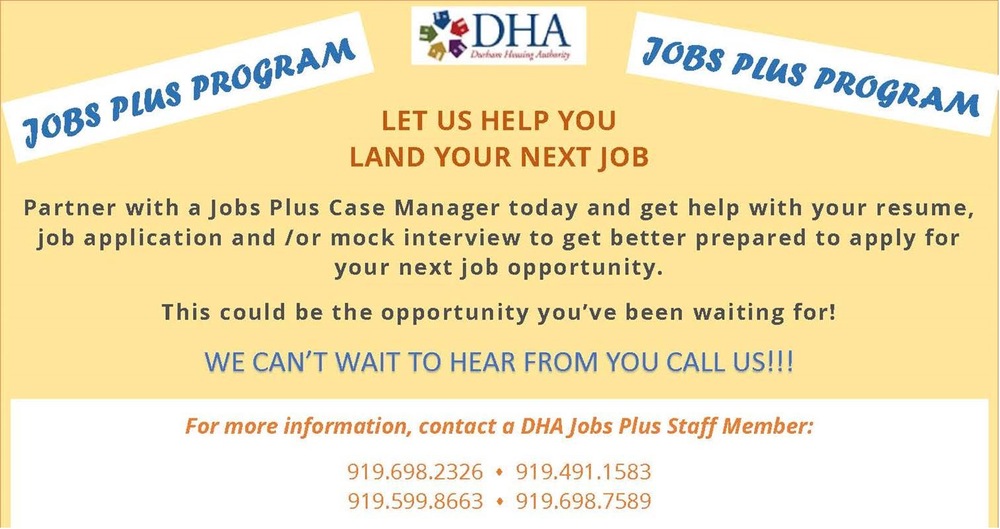 ---
Ignite Your Career at Wake Tech
Job Fair:
Tuesday, April 25, 2:00 - 7:00 pm.
Southern Wake Campus
Building L, Conference Center
Wake Tech is Hiring!
Wake Tech, the state's largest community college is recruiting faculty and staff for a variety of academic programs and departments. A Job Fair will be held Tuesday, April 25 from 2:00 - 7:00 pm. in Building L, Conference Center, on Southern Wake Campus, Wake Technical Community College | 9101 Fayetteville Road, Raleigh, NC 27603.

Hiring managers will be present to meet with candidates, review resumes, and conduct initial interviews. Computers will also be available for job seekers to apply for employment on-site and upload resumes for consideration for future vacancies.
To learn more about Wake Tech career opportunities and benefits, please click here.
Let Us Help You Land Your Next Job
Durham Housing Authority | Jobs Plus Program
Partner with a Jobs Plus Case Manager today and get help with your resume, job application and/or mock interview to get better prepared to apply for your next job opportunity.
This could be the opportunity you've been waiting for!
We can't wait to hear from you, call us!
For more information, contact a DHA Jobs Plus Staff Member at: