05/10/2023
May 11th Commerce St. Apt. MWBE Contractor Review Event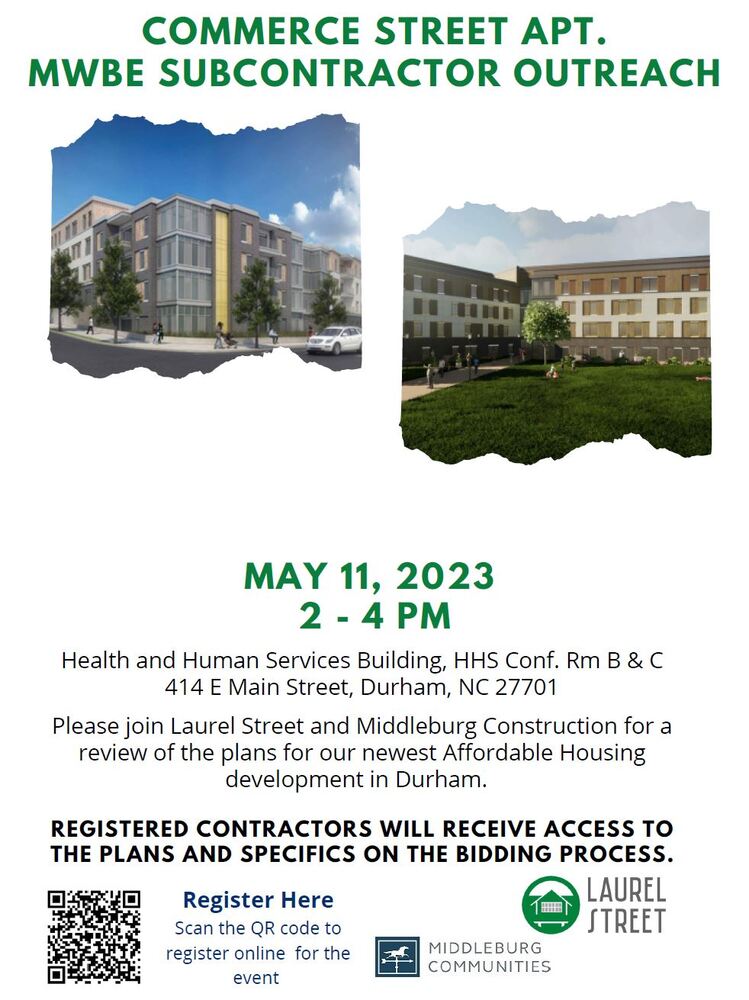 ---
COMMERCE STREET APT. MWBE SUBCONTRACTOR OUTREACH
May 11, 2023 at 2-4 p.m.
Health and Human Services Building, HHS Conf. Rm B & C
414 E Main Street, Durham, NC 27701.
Please join Laurel Street and Middleburg Construction for a review of the plans for our newest Affordable Housing development in Durham.
Register online for the event using this link.
REGISTERED CONTRACTORS WILL RECEIVE ACCESS TO THE PLANS AND SPECIFICS ON THE BIDDING PROCESS.
Laurel Street
Middleburg Communities