05/23/2023
May 25th Chapel Hill Transit Job Fair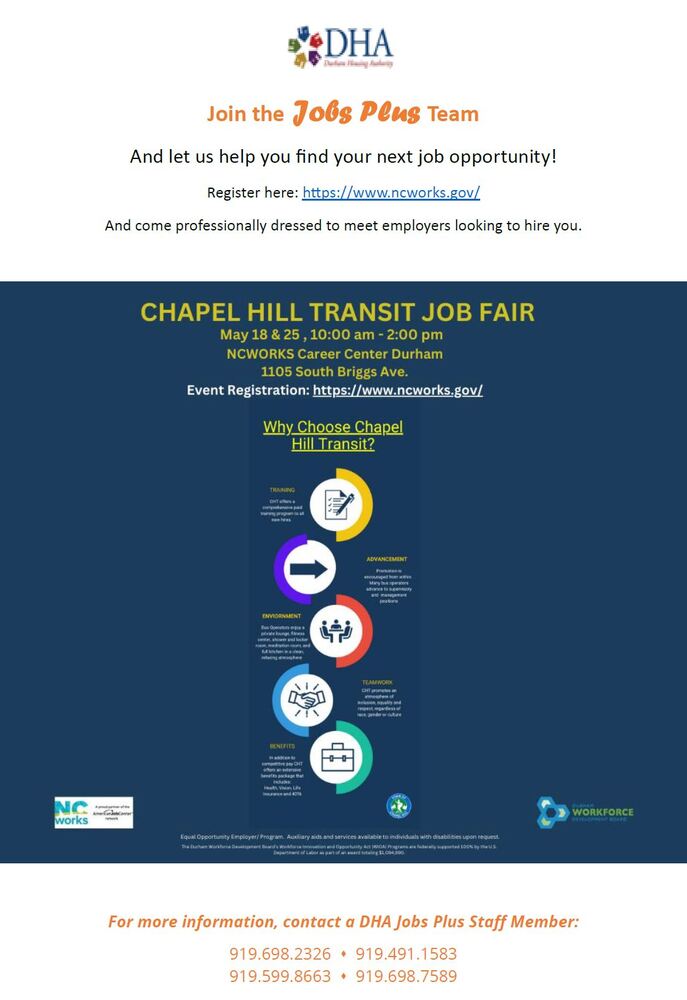 ---
Durham Housing Authority
Join the Jobs Plus Team and let us help you find your next job opportunity!
Register for event at: https://www.ncworks.gov/
And come professionally dressed to meet employers looking to hire you.
Chapel Hill Transit Job Fair
May 18 & 25 at 10:00 am - 2:00pm
NCWORKS Career Center Durham
1105 South Briggs Ave.
Why Choose Chapel Hill Transit?
Training
Advancement
Environment
Teamwork
Benefits
Equal Opportunity Employer/Program. Auxiliary aids and services available to individuals with disabilities upon request.
For more information, contact a DHA Jobs Plus Staff Member: