11/17/2023
Emergency Assistance Is Available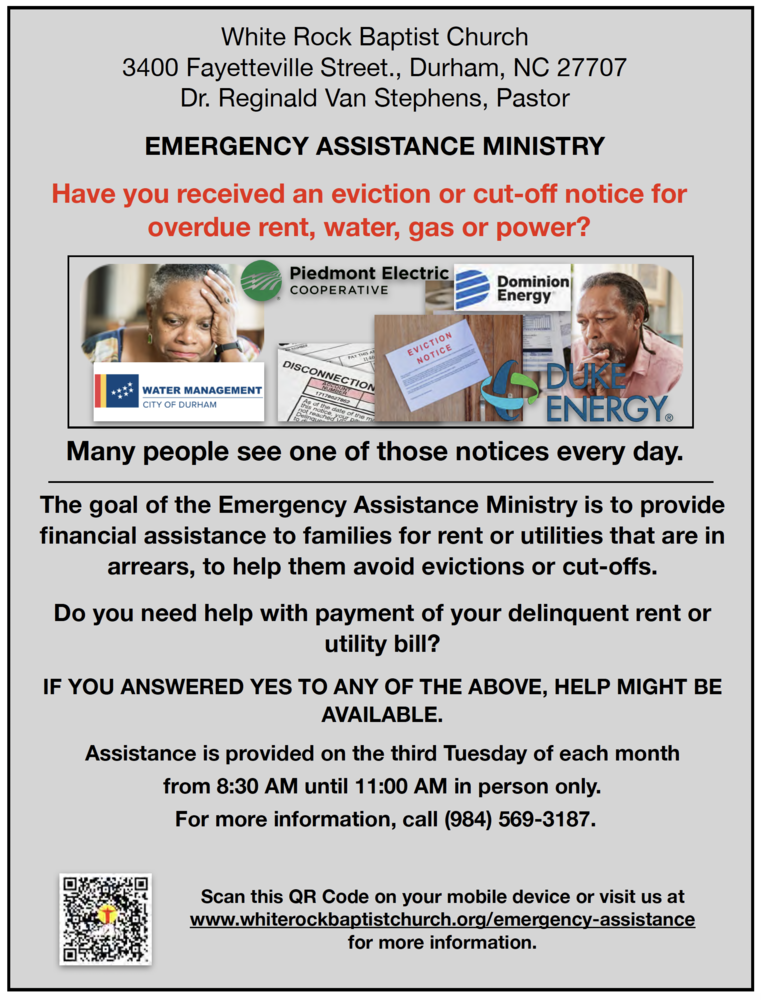 ---
Emergency Assistance Ministry.
Have you received an eviction or cut-off notice for overdue rent, water, gas, or power?
Many people see one of those notices every day.
The goal of the Emergency Assistance Ministry is to provide financial assistance to families for rent or utilities that are in arrears, to help them avoid evictions or cut-offs.
Do you need help with the payment of your delinquent rent or utility bill?
If you answered yes to any of the above, help might be available.
Assistance is provided on the third Tuesday of each month from 8:30 AM until 11:00 AM in person only. For more information, call (984) 569-3187.
Scan the QR Code above on your mobile device or click here
for more information.
White Rock Baptist Church
3400 Fayetteville Street., Durham, NC 27707
Dr. Reginald Van Stephens, Pastor