03/13/2021
DHA Town Hall March 16
Join us on Tuesday, March 16, 2021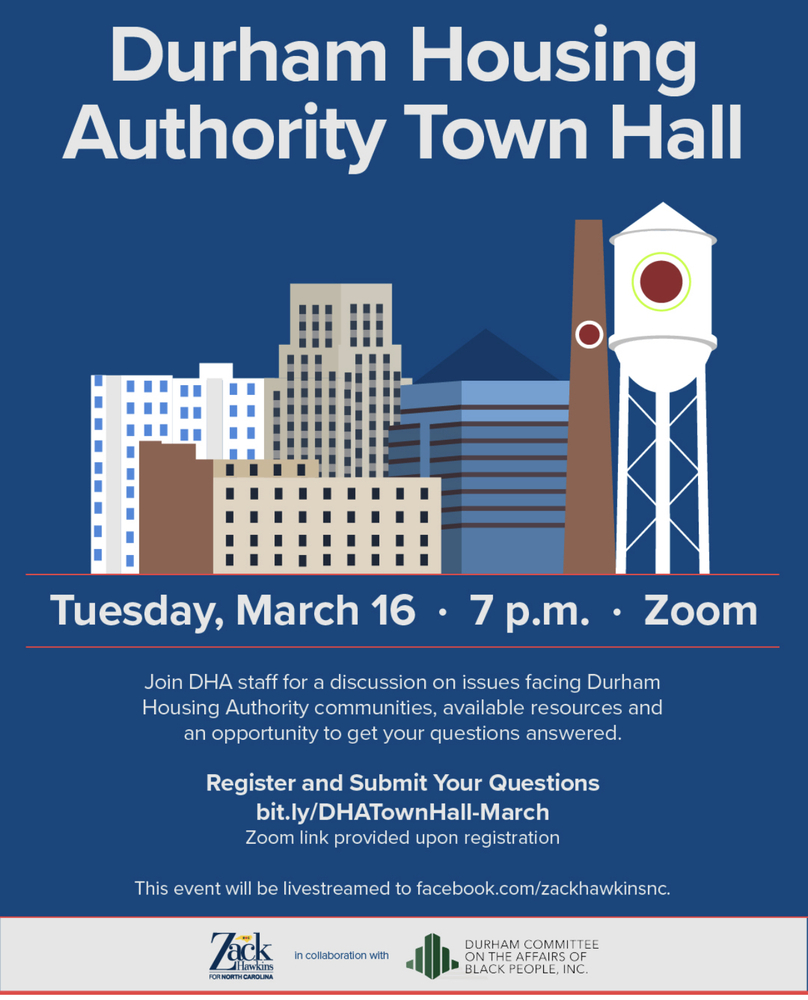 Durham Housing Authority Town Hall
Tuesday, March 16 • 7 PM • Zoom
Join DHA staff for a discussion on issues facing Durham Housing Authority communities, available resources and an opportunity to get your questions answered.
Register and submit your questions
bit.ly/DHATownHall-March
Zoom link provided upon registration
This event will be live-streamed to facebook.com/zackhawkinsnc.
Zack Hawkins for North Carolina in collaboration with Durham Committee on The Affairs of Black People, Inc.