03/09/2023
Review of Proposed Capital Fund 5-Year Action Plan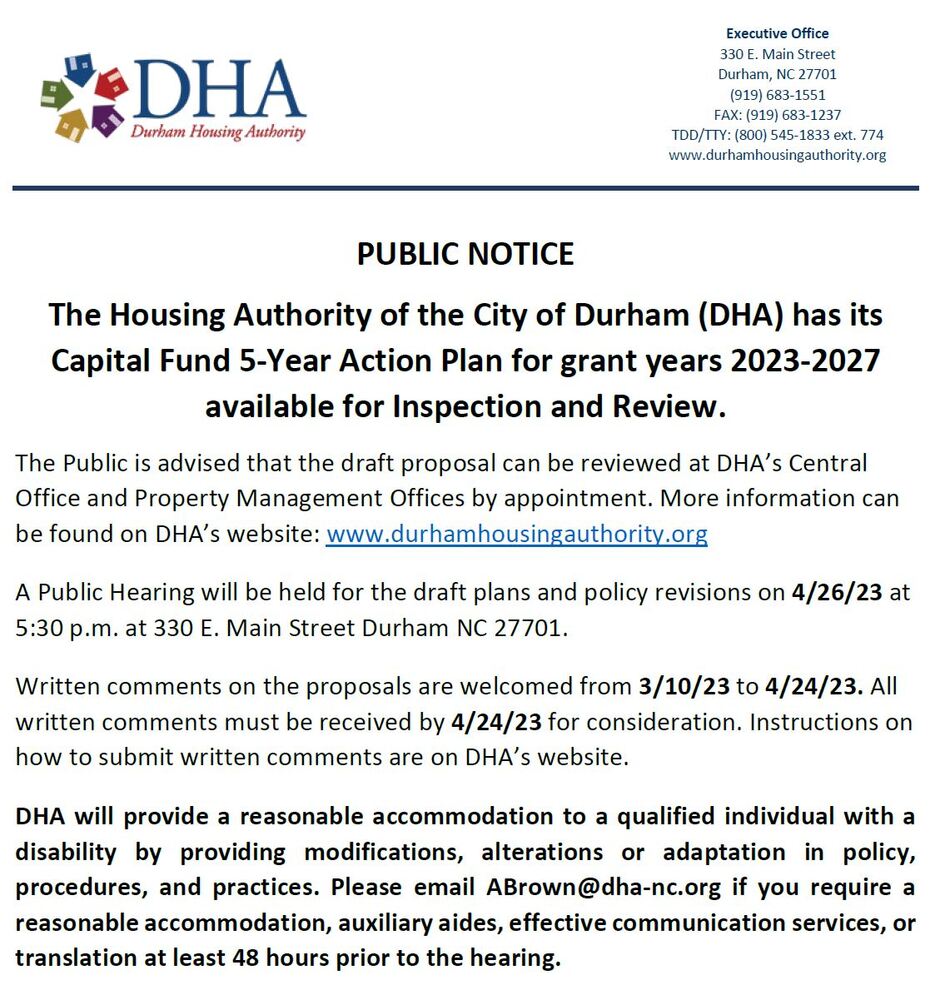 ---
PUBLIC NOTICE.
The Housing Authority of the City of Durham (DHA) has its Capital Fund 5-Year Action Plan for grant years 2023-2027 available for Inspection and Review.
The Public is advised that the draft proposal can be reviewed at DHA's Central Office and Property Management Offices by appointment. For full details, please visit Our Plans for DHA page.
A Public Hearing will be held for the draft plans and policy revisions on 4/26/23 at 5:30 p.m. at 330 E. Main Street, Durham, NC 27701.
Written comments on the proposals are welcomed from 3/10/23 to 4/24/23. All written comments must be received by 4/24/23 for consideration. Instructions on how to submit written comments are noted on Our Plans for DHA page.
DHA will provide a reasonable accommodation to a qualified individual with a disability by providing modifications, alterations or adaptation in policy, procedures, and practices. Please email A. Brown if you require reasonable accommodation, auxiliary aides, effective communication services, or translation at least 48 hours prior to the hearing.
Si habla español, tiene a su disposición servicios gratuitos de asistencia lingüística. Llame al 919.683.1551.